Ireland's beauty is waiting for you…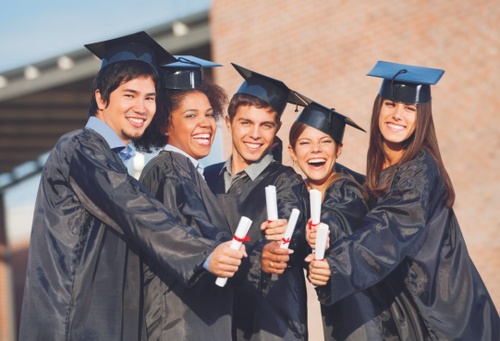 Ireland will steal your heart. It is a small country. It is not large in size or does not have vast deserts and landscapes. However, it can be said that it offers a range of thing that everyone will enjoy. Ireland is home to a beautiful natural environment including fascinating animal and plant life. It can take your breath away with dramatic coastlines
and mountainous skylines, or it can charm you with unique rock formations. It will relax you as you sit with friends, warm-hearted people and listen to local music that has remained unchanged for centuries or inspire you as you learn about the dramatic history of the emerald isle. Ireland may not be big, but it does have something for everyone, including you. Without more adieu lets tour some of the most beautiful places to visit in Ireland or even the world.
Stunning cliffs:
No tour of Ireland is complete without a visit to the famous Cliffs of Moher. The cliffs are found on the west coast of Ireland and have a staggering 214-metre sheer drop into the Atlantic Ocean. Tourists come from all over the world to walk along the cliff-top and feel the wind blowing through their hair and to look down and sea waves that have traveled from as far as the other side of the Atlantic crash against these ancient rocks. The cliffs of Moher form part of the famous "Wild Atlantic Way", a walk that stretches from the southern tip of Ireland to the north-west coast. It can be accessed by walking, bus or even by hiring a bicycle from the local villages of Doolin or Kilfenora. You will not be disappointed by your walk along the cliff tops and this is why it is one of our favourite places to visit in Ireland!
Deserted sandy beaches
If you prefer to enjoy beautiful beaches instead of the rigours of a country walk, then perhaps the Derrynane Strand is more your type of thing. Located close to Caherdaniel village along the Ring of Kerry on the south coast of Ireland, Derrynane strand is a
hidden jewel. So hidden in the fact that it is rarely crowded with tourists. If surfing is your type of thing then Derrynane strand is the place for you. Good quality uninterrupted surf from the Atlantic crashes onto this beach which is known for its consistent waves. When you are tired of the sea and sand, why not make a visit to the local historical site of Daniel O'Connell's house or Caherdaniel village to taste local
hospitality and music.
Marine life
If you are interested in marine life, you will want to visit Dingle in County Kerry. This traditional village also found on the Ring of Kerry, is famous for its fresh fish and mussels. Dingle is also famous for its history and many ancient churches are found dotted around the village and are definitely a must on the list of places to visit in
Ireland! Perhaps the most famous example of marine life is the tame dolphin – who goes by the name of Fungie – that lives in the small harbour. Get up early in the morning and take on the small boat tours to greet Fungie and see him entertain the crowds. Dingle is a very popular town and so hosts many tourists in the summer, try visiting during spring or autumn if you want to explore it when it is quieter.
Pack your bags and get ready to trek
If you are the type who likes to fill your backpack and get off the beaten path, then Connemara awaits you. Home to more than fifty mountains, some of them up to 730
metres high, Connemara is a trekkers paradise. The mountains are organized into four main ranges: The Twelve Bens, Maum Turks, Partry and Sheffrey. The mountains drop down into lush marshy lowlands and gravel paths. Connemara is located on the coast and overlooks the Islands of Inisboffin and Inisturk. Interestingly Ireland is home to one of the largest Irish language communities, known in Irish as the Gaeltacht. A visit to Connemara is a taste of the Ireland of yesteryear.
Fascinating rock formations
One of the most curious tourist sites in the country is hosted on the
north coast of Ireland, about 100km northwest of Belfast. The Giant's Causeway is a fascinating and beautiful geological formation of up to 40,000 thousand large, vertical stone columns up to 6m in height. They fit so perfectly together that when viewed from above they resemble a honeycomb, yet amazingly this is a truly natural phenomenon. Perhaps the true charm of this area is the stories that are told to explain its existence. Legends abound of giants (hence the name) who built the causeway to travel to neighbouring Scotland to do battle with neighbouring giants. Certainly, it is worth taking the time to listen to locals tell these entertaining stories over a drink in the evening. Also, it may be of interest to you that the whisky distilleries of Bushmills are just over 2 miles from the Giant's Causeway.
Convenient yet beautiful
Finally, if you are looking to stay close to the city of Dublin but still want to see some natural beauty and to get a taste of Ireland outside of the city, you can easily travel to Glendalough. Its name literally means "the valley of the two lakes" and it combines a
historical site with stunning natural beauty. The site of Glendalough has been developed in recent years meaning that it is very accessible and easy for even families with small children to get there and walk around. There are regular bus services from the centre of Dublin that can take you there. Hidden within the Dublin mountains this is a truly beautiful location but located conveniently close to Dublin city.
This brief tour is but a taste of places to visit in Ireland, however, whether it is physical activity or rest and relaxation, Ireland has the natural resources to provide what you need when you need it. Visitors to Ireland are aware that the weather is not always predictable however this further guarantees the lush green environment that has
served to give it the name 40 shades of green.